Recently, Mingke successfully delivered a set of chemical double- belt flaking machine.
The flaker can be used to produce polyester resin, phenolic resin, daily chemical raw materials, etc.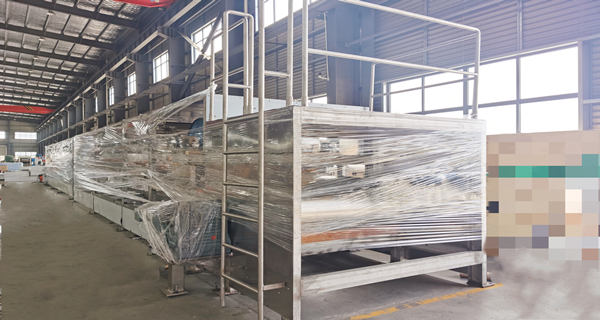 The customer is a large group company specified in manufacturing & supplying integrated plastics, electronics and fine chemical material. Their product market is all over the world, and they have various products with independent intellectual property rights in the world. Their products are sold in more than 50 countries in the world. Their main products are PBT modified engineering plastics, phenolic molding compounds, etc.
In addition to steel belts, Mingke also provides static isobaric double steel belt presses, chemical pastillator, chemical flaker, industrial conveyors and other equipment, as well as steel belt tracking systems in various scenarios.
Mingke, provides customers with more comprehensive steel belt products, steel belt equipment and services.
---
Post time: Jul-20-2022
Next: